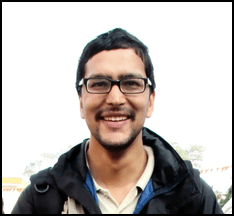 Hello!👋
I'm Sundeep Agarwal and this is my super duper awesome programming blog. Use this link for the Atom feed.
I've written several programming books and there's always another book that I'm working on. Visit Gumroad or Leanpub to buy PDF/EPUB versions of my books. See this list for free online versions.
Subscribe to learnbyexample weekly for programming resources, book announcements, deals and more (free newsletter, delivered every Friday).
See my Escapist reviews blog for thoughts about fictional books (fantasy, sci-fi, etc).
Follow me on Twitter, GitHub and Youtube for interesting tech nuggets.
Acknowledgements