Favorite fantasy and sci-fi novels I read in 2021
I've read 80+ fictional novels in 2021, including re-reads. Most of them were fantasy, rest would fall under sci-fi and magical realism.
Picking favorites is a tough task, so I have ordered the top list by dates I read them. I've also listed honorable mentions at the end.
The links lead to the book page on goodreads, from where I've also copied a portion of the blurbs for this post.
---
Half a Soul by Olivia Atwater🔗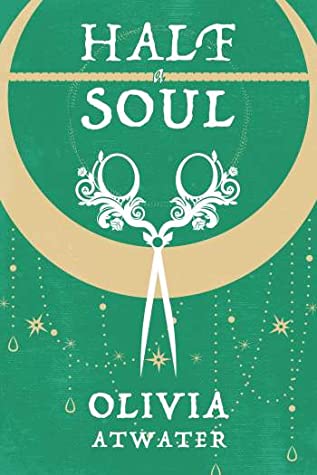 Blurb:
It's difficult to find a husband in Regency England when you're a young lady with only half a soul. Ever since a faerie cursed her, Theodora Ettings has had no sense of fear, embarrassment, or even happiness—a condition which makes her sadly prone to accidental scandal. Dora's only goal for the London Season this year is to stay quiet and avoid upsetting her cousin's chances at a husband… but when the Lord Sorcier of England learns of her condition, she finds herself drawn ever more deeply into the tumultuous concerns of magicians and faeries.
Review:
I have read romantic 💖 fantasy before, but I do not typically look for such books to read. As part of the 2020-21 /r/Fantasy/ bingo challenge, I was looking to juggle my books around to avoid more than one novella in my card. So, when 'Half a Soul' came up as part of HEA club and had awesome reviews already, I picked it up. I ended up using the book for Canadian square though.
This was quite a lovely book. Finished it in less than a day. Characters, setting, plot, pacing - all of them combined well to give a delightful experience. The banter was awesome and felt natural.
The prologue didn't catch my attention much, but by the end of the first two chapters, I was turning pages in a hurry. Lot of secondary characters getting their due and focus was another aspect that I loved about this book. In hindsight, this was evident from the first chapter itself, and this continued to be such a refreshing feature that it left a big impression on me.
---
The Siege of Skyhold by John Bierce🔗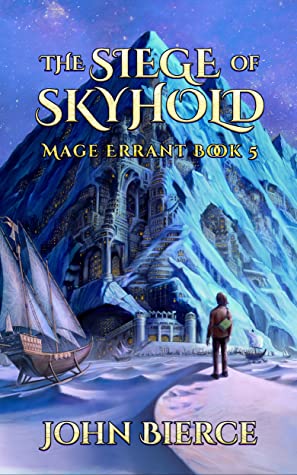 Note: This is the 5th book in the Mage Errant series
Blurb:
The Havath Dominion is marching to war. Humiliated in the ruins of Imperial Ithos, the Exile Splinter stolen from their grasp by the ancient sphinx Kanderon Crux, Havath's Duarchs have assembled an army that dwarfs the entire population of Skyhold. Led by their Great Powers, monsters and mages individually capable of leveling a city, they pose a threat that even Kanderon, one of the mightiest of Great Powers, and her equally monstrous allies might be unable to stop.
Review:
As a lucky beta reader, I get to read the book early. I note down my reactions per chapter and highlight any typos I catch. I'm not a fast reader, so these additional steps do not affect my reading enjoyment much. But my beta reading role certainly takes a hit during fast paced portions of the book.
Coming to the review, the series just keeps getting better. The Siege of Skyhold picks up immediately after the events at the end of book 4 (which I re-read as a preparation for this book). As the title gives away, the setting moves back to Skyhold and we get to see events related to the impending siege. The author does a great job of showing various preparations and how it affects the daily functioning of the university, the mindset of students, etc. The uncertainty was palpable.
To nobody's surprise, Hugh and his friends want to get involved, beyond their student responsibilities. Their team dynamic continued to be one of my favorite parts of this series, along with worldbuilding and other characters (old and new). Once the siege started, I didn't want to stop reading. I stayed up late finishing the book, causing minor eye strain 👀👓 (despite knowing this would happen, which is why I usually go to sleep well before 10PM).
Subtle foreshadowing was another of my favorite things about Into the Labyrinth. We got a pleasant surprise at the end of The Lost City of Ithos. By the end of book 5, you'll get to see various clues planted right from book 1 come to fruition and a few hints of things to come.
---
The Shadows of Dust by Alec Hutson🔗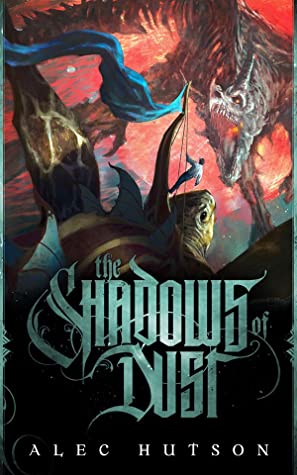 Blurb:
The Streams bind together the vast reaches of the stellar tributary, plied by brave streamsurfers and their telepathic starbeasts. Some of these adventurers are heroes. Some are rogues. And some just want to return from the void with their bodies and minds unbroken... Kerin thon Talisien is the heir to a legendary name. When he was a young boy, his grandfather swooped down from the stars and rescued him from the slums of his homeworld. But with the death of the infamous old streamsurfer, Kerin and his crew have fallen on hard times, exiled from the Starfarers Guild and forced to take on risky contracts in the shadowy margins of the stellar tributary. A strange encounter in a glimmer den offers a chance at redemption and glory... but the stakes are high, with the fate of the Known potentially hanging in the balance.
Review:
A riveting space fantasy epic. A standalone, though I'd be surprised if we don't get more books set in this expansive universe. And has a single POV. I wonder if there are other such gems out there waiting to be read that also meet these three criteria.
Having read The Raveling series before, I had high expectations for this book and it was indeed enjoyable. I especially liked the ending, a sweeter experience for me since one of my predictions at the start turned out to be true.
Pacing was nice and steady for the most part. Writing was easy to follow and descriptions gave a vivid picture of the universe. Character wise, I liked the flawed main POV character and crew members. Magical bond with creatures is a favorite trope of mine - when said bond is a massive flying turtle 🐢 with an awesome personality, what more do you need? Single POV was refreshing to read for such a huge setting, but I do wish we had other POVs so that I could relate to those characters better. Can't have it both ways 😁
There's lot of mysteries left to reader's imaginations (the book wouldn't have worked as a standalone otherwise). But, there's a fair bit of on screen plot elements that don't get a closure as well. So, here's to hoping for more content 😇
---
Derkholm duology by Diana Wynne Jones🔗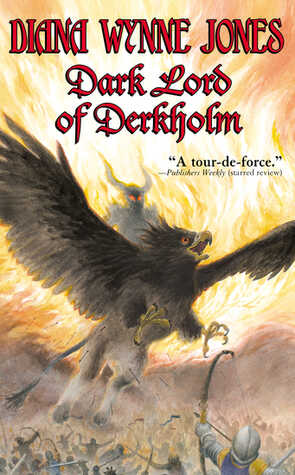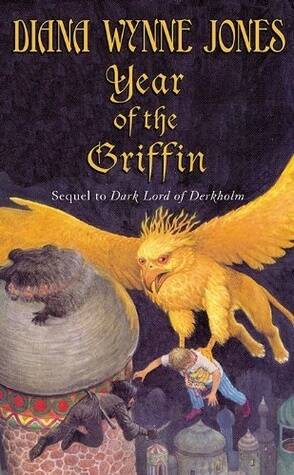 Blurb:
Everyone - wizards, soldiers, farmers, elves, dragons, kings and queens alike - is fed up with Mr Chesney's Pilgrim Parties: groups of tourists from the world next door who descend en masse every year to take the Grand Tour. What they expect are all the trappings of a grand fantasy adventure, including the Evil Enchantress, Wizard Guides, the Dark Lord, Winged Minions, and all. And every year different people are chosen to play these parts. But now they've had enough: Mr Chesney may be backed by a very powerful demon, but the Oracles have spoken. Now it's up to the Wizard Derk and his son Blade, this year's Dark Lord and Wizard Guide, not to mention Blade's griffin brothers and sisters, to save the world from Mr Chesney's depredations.
Review:
Dark Lord of Derkholm This was a delightful read! The opening chapter was one of the most memorable ones I've read recently. It set the tone of the book nicely.
The characters and whimsical nature of the book were woven nicely with the plot. I did find some chapters a bit boring in the second half, but overall I enjoyed reading this book.
Year of the Griffin The first chapter set the tone again in this wonderful sequel and I enjoyed this a lot more than the first book, perhaps because the academy setting continues to be a favorite trope for me. I wish this book was longer than the first one.
The central plot revolves around 6 students from various backgrounds - each of them has a different reason for joining the university. The teaching staff are competent/incompetent to various degrees. Magical shenanigans and the resulting ruckus 🤣 🤣 was the biggest highlight for me.
Other characters from the first book show up now and then. Overall this was a delightful read.
---
Street Cultivation by Sarah Lin🔗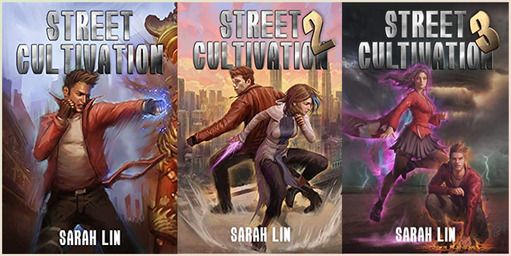 Blurb:
In the modern world, qi is money. The days of traveling martial artists and mountaintop masters are over. Power is controlled by corporations, modernized martial arts sects, and governments. Those at the bottom of society struggle as second class citizens in a world in which power is a commodity. Rick is a young fighter in this world. He doesn't dream of immortality or becoming the strongest, just of building a better life for himself and his sister, who suffers from a spiritual illness. Unfortunately, life isn't that easy...
Review:
Progression fantasy is one of my favorite subgenres, but I've been trying to space them to avoid burnout. I've read Sarah Lin's New Game Minus series before, so I've had Street Cultivation on TBR too. I wanted to binge the trilogy in one go and finally got a chance recently.
Book 1 I was drawn in right from the beginning. The setting was interesting (a phase shifted Earth with similar but changed political history). Economics plays a major role in progression of the characters. Rick struggles to stay afloat while taking care of his sister. Their relationship was one of the best highlights throughout the series 👍 👍.
Rick finds himself participating in combat events. For once, the tournament arc didn't have a sudden disturbance leading to escalation of events. The book ended well and can be read as a standalone too.
Book 2 The best parts were a series of chapters roughly in the middle of the book that focused a lot on relationships between various characters. I wish we got more such chapters as well POV from some more characters.
Click to view spoiler

The romance subplot pairing was a bit surprising at first and then I started liking as their relationship progressed. But it ended in a breakup and that left a bitter taste.
Book 3 The pacing continued to be good. It also helped that the world tour led to deeper world building and introduction to new characters. The second half was more interesting and I enjoyed the ending.
Given that some of the usual tropes of world saving, vengeance, rapid progression to higher tiers of power, etc were deliberately subverted, I wish we had more slice-of-life chapters. I liked Rick as a protagonist throughout the series, but a few more chapters from other characters would've made it for a more balanced reading. That said, I've seen readers in this genre preferring single POV, so perhaps this is to be expected.
Overall thoughts The magic system was well thought out, versatile and interesting. I also liked that smart choices can make a difference even when the magical progression is largely dependent on available finance.
Writing was easy to follow, but I wish some scenes were shown actively instead of being described. Some elements of the plot became repetitive over the series, though one of them had a good explanation in the final book.
I finished the trilogy in less than four days and I was entertained throughout. I hope the author gives us more books in this setting.
---
The Dragon with a Chocolate Heart by Stephanie Burgis🔗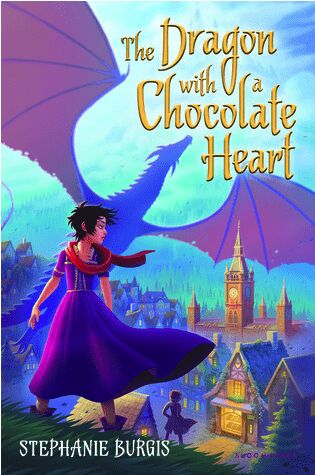 Blurb:
Aventurine is the fiercest, bravest dragon there is. And she's ready to prove it to her family by leaving the safety of their mountain cave and capturing the most dangerous prey of all: a human. But when the human she finds tricks her into drinking enchanted hot chocolate, Aventurine is transformed into a puny human girl with tiny blunt teeth, no fire, and not one single claw. But she's still the fiercest creature in the mountains -- and now she's found her true passion: chocolate! All she has to do is get herself an apprenticeship (whatever that is) in a chocolate house (which sounds delicious), and she'll be conquering new territory in no time...won't she?
Review:
Having a never ending TBR came in handy here. I desperately needed a comfort read, especially after the last two books turned out to be not-my-type-of-comfort books. So, I went digging deep into my TBR and came across this title. Having read Snowspelled before and this being shelved under middle grade, I was fairly confident this would work for me. And it did!
The book was fast paced, which helped a lot. I started reading in the afternoon and midway through the book I realized I have to finish it before sleeping (thankfully it was only half an hour past my usual schedule).
I don't have a particular craving for chocolate but I did wish for some while reading (made worse since I couldn't have gone out to buy due to lockdown).
The author did a great job of moving the story forward and mixing it with character growth. I quite liked how the secondary characters were handled. I looked up the series info after finishing the book and I was delighted to know that those secondary characters will have their own stories to tell.
Oh, and the illustrations were nice too!
---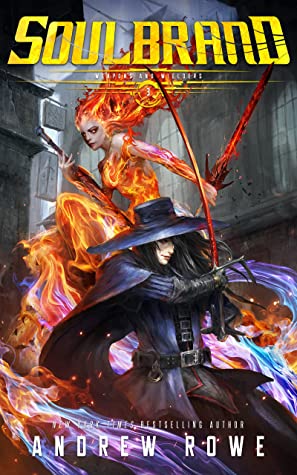 Note: This is the 3rd book in the Weapons and Wielders series
Blurb:
The Tournament of the Sacred Sword sounded like exactly the type of thing Keras would enjoy: a series of challenges for thousands of contestants seeking a chance to fight for the Sacred Sword of Earth. He knew there would be challenges. It wouldn't be a high-stakes tournament without a few high-profile assassinations and mysterious murders, after all. But Keras wasn't ready to run into someone from his homeland, and he certainly wasn't prepared for the revelations that came from their confrontation.
Review:
After a reading slump and DNF books, Soulbrand was a much needed savior. And the author had a pleasant surprise even before I started reading, nearly 300 pages longer than the second book.
I'm now following at least four larger universe with multiple series type of setting, including this one. I read about 80+ books a year, so it is nice to have book summaries and chapters about magic system, characters etc. Even with those guides, I had a tough time recalling minor events/characters from earlier books in this series. Thankfully, it didn't affect my enjoyment much.
The last book ended in a cliffhanger, so it was nice to finally get some answers in this book (but at the cost of many more new questions). The tournament arc picked up from where it ended in the second book and continued to provide entertaining setting and matches. It was good to have parts of the overarching plot take greater significance in this book. Having just the tournament would've become a tad boring otherwise.
I had one major complaint (which might be just my imagination) - a lot of chapters at the start felt like an older Corin POV, especially the planning.
---
The Cloud Roads by Martha Wells🔗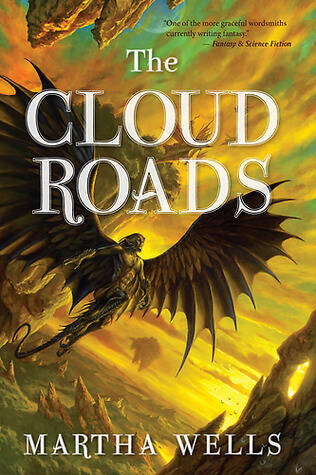 Blurb:
Moon has spent his life hiding what he is — a shape-shifter able to transform himself into a winged creature of flight. An orphan with only vague memories of his own kind, Moon tries to fit in among the tribes of his river valley, with mixed success. Just as Moon is once again cast out by his adopted tribe, he discovers a shape-shifter like himself... someone who seems to know exactly what he is, who promises that Moon will be welcomed into his community.
Review:
This was a wonderful book to get back to reading after 10 days of hiatus.
The pacing was good pretty much from the start of the novel and the writing was easy to follow. It also helped that there was only one POV, though I wished for more POVs by the end of the book. I started reading on Friday evening, assuming I'll finish by Sunday (since I was planning to work on Saturday). I ended up working about an hour and finished book 2 by Sunday evening.
I loved the alien setting and I feel that the author did a good job of presenting the various races and the cultural aspects. The plot and the setting would make for a great movie adaptation in my opinion. There were plenty of twists that kept me engaged and eager for the next reveal.
Character wise Moon steals the show, but I'd say some of the secondary characters had good screen presence too.
See author's site for fanarts. I think it's worth the risk to search fanarts for such settings, would help to imagine the characters better.
---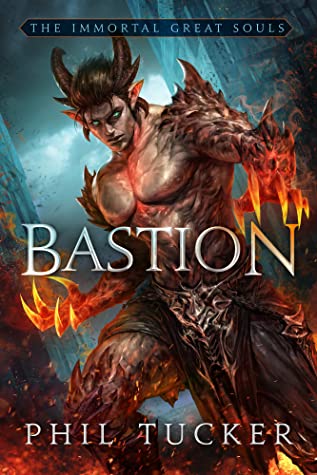 Blurb:
Scorio will rise from the ashes to conquer the ten layers of hell. Reborn without memories, Scorio learns that he is a Great Soul, a legendary defender of the ancient city of Bastion. That within the hallowed halls of the Academy and under the stern eyes of the underworld's greatest instructors he will enjoy enormous privilege, rediscover unique and wondrous powers, and one day return to the millennium-old battle against their infernal foes.
Review:
I enjoyed reading the Euphoria Online series by Phil Tucker. So, I decided to jump at the chance of an ARC copy of a new epic progression fantasy series when I saw this tweet from the author.
Turned out to be a great decision. I found it a compelling read and finished this massive tome in just 3.5 days.
Despite the sprawling epic setting, the main focus is Scorio's journey. Right from the first chapter when Scorio is reborn (along with many others), he faces a series of challenges and setbacks. Along the way he gets help from other characters, learns about the world, political structure and his own magical abilities. All of these flowed well with the fast paced plot, with Scorio's strong determination shining bright. Some of his gambits were incredible, but the author handled it well with the consequences. The tone was dark and serious, with a handful of lighter moments providing breathing space.
I hope the future books will give us more POV chapters compared to the few interludes in this one. There are plenty of interesting characters and reading such a big book majorly from a single POV gets a bit tedious.
Overall, I had plenty of fun reading Bastion and would highly recommend to those who enjoy epic and/or progression fantasy.
---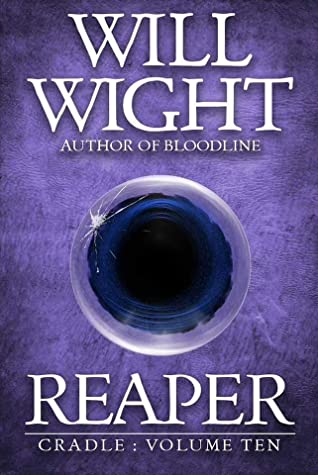 Note: This is the 10th book in the Cradle series
Blurb:
Sacred Valley has been saved…at least, what's left of it. With his home finally secure, Lindon delves deep into the ancient labyrinth, seeking long-lost Soulsmithing knowledge and the secret to destroying the Dreadgods. Monarchs plot against him and against each other, unaware of the threats gathering in realms beyond.
Review:
As usual, I cleared my schedule to read the latest Cradle book on the day of the release. Having known the book to be between Wintersteel and Blackflame in terms of word count, I even set an alarm to wake up early to finish the book within a day.
I enjoyed the book, but not sure how high I'd place this wrt rest of the series. I'll need a full re-read to appreciate this book better — a highly debated fan theory was put to rest and I'm not finding it easy to adjust my mental model of the events and characters.
I liked that the pacing was less frantic compared to Bloodline but it was still difficult to put the book down past the 30% mark. And it was so good to see many of the side character interactions, even if it was brief and some were conspicuously absent. Bloopers were awesome as usual.
The plot for the next two books seems more straightforward now, but I wouldn't put it past Will to throw us more surprises.
---
Honorable mentions🔗